Traxxas Kyle Busch NASCAR Camping World Truck!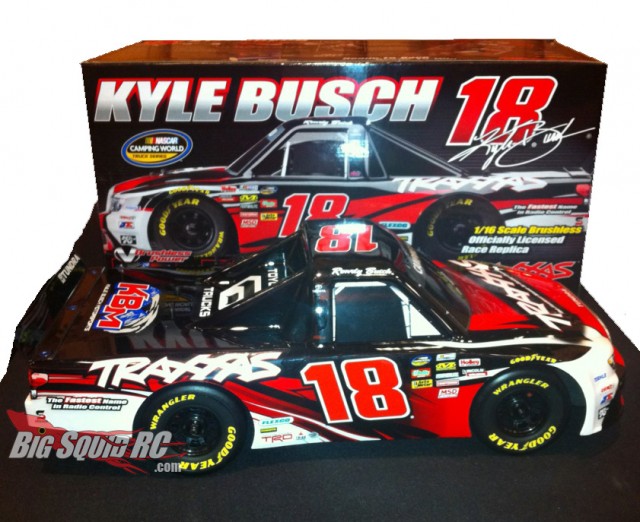 About a year ago we reported on the Traxxas NASCAR Camping World crossover we saw at the Traxxas VIP tent, and today it's all but official! There are no details or press release but we see here a Kyle Busch NASCAR Camping World Series truck based on the Traxxas 1/16th scale chassis! It's brushless, and officially licensed. I believe this is the first time it's being seen in near final form! So spread the word! Exclusives are soo much fun! 🙂
This 1/16 scale license trend is apparently all the rage lately. We will post more details as we get them in!