Unboxing the Traxxas Platinum Slash Pictures
So we just got our Traxxas 2010 Platinum Slash Edition in house! It looks like our friends at Traxxas are the first to listen to Cubby's advice, and start treating some of their RC cars like REAL cars. Notice they call this the 4×4 Slash 2010 Platinum Edition on the box! Does that mean there will be a 2011 edition? The manual just says 4×4 Slash Platinum Edition. I like the thought of adding the years, I like the possibility that at iHobby 2010, we will be seeing the 2011 vehicles, just like at a real car show. Nice touch Traxxas, even if it was our idea. 😉
The body style is a little different.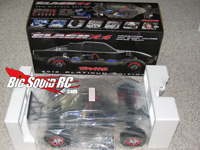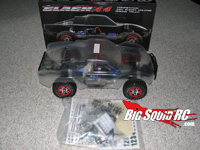 Notice how all the electronics are now on one side, leaving the battery to balance the weight on the other side. Once we start getting it ready for the review, we'll see how balanced we are, and if we will need to add any extra weight.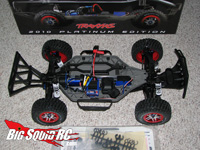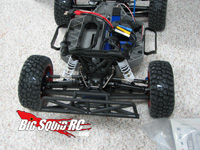 Except for the center diff, most of the hop-ups for that make this version the Platinum Edition come already installed on the vehicle.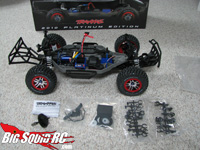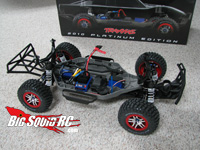 Click HERE to read the rest of this post and see all the pictures.

Looking forward to testing with/without the center diff, and seeing how much of a difference it will make in getting the vehicle around the track.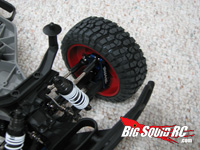 The front and rear hubs sure are shiny! Hopefully we won't be pocking shock caps off the Aluminum Big Bores.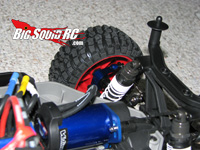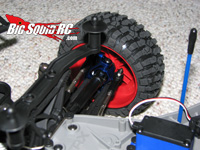 The undercarriage is different then a normal slash.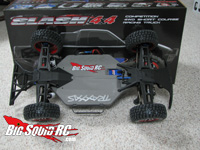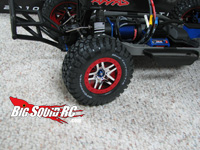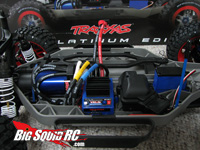 For more information head over to the official Traxxas website. Make sure to visit back soon for our full review!